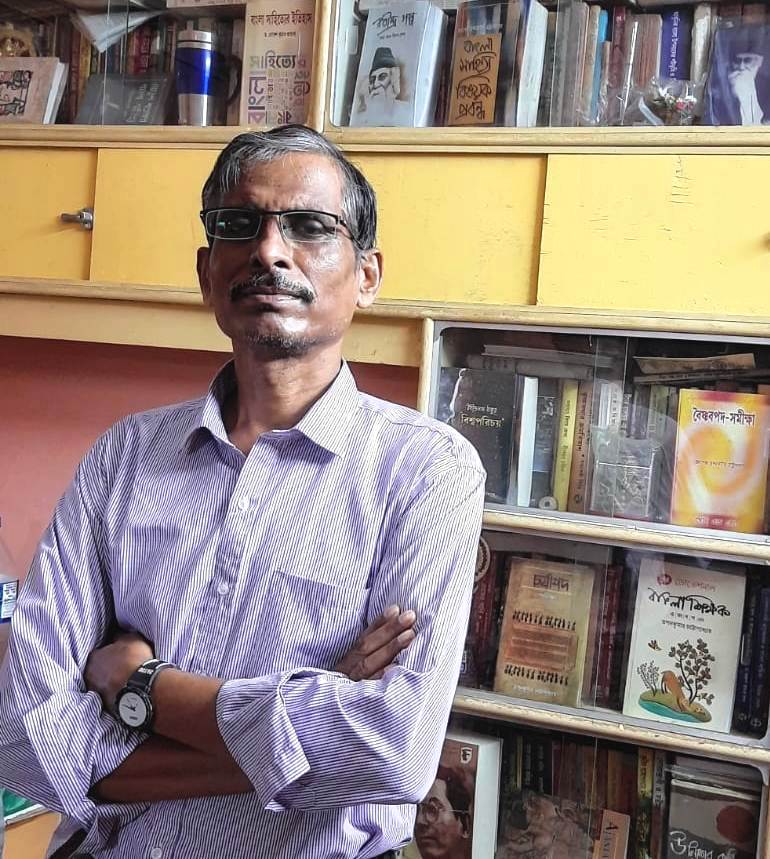 Ananda Marga College is situated at the heart of dreamy land Ananda Nagar, where happiness prevails in every corner despite several challenges of our today's modernized human civilization. The source of this happiness is the blessings of the creator of this land, Shri Prabhat Ranjan Sarkar. He mentions this place as "The cradle of Civilization" The main aim of this college is to rescue young generations from the hardships of today's mechanized civilization and to create a society with the knowledge of sustainable development. This college not only offers university degrees, but it also shapes the career of young professionals by providing knowledge of neo-humanism, true Indian culture along with today's fast-paced evolving technological advancement. In this college, a unique relationship prevails between faculties and students through the formula provided by Shri Prabhat Ranjan Sarkar. This relationship helps students to become good human beings, and truly responsible citizens to build up a fearless, barrierless, and economically developed society.
Overall, learning provided in this college has its main motto- to build up responsible, educated youngsters, who will showcase India as a nation for the pathway of civilized society in front of the entire world.
I, as a Teacher In-charge of this college, feel fortunate enough and will always try my level best along with all faculties, students, and other associated members of this college to fulfill its mission without any interruption.
- TEACHER-IN-CHARGE
SRI TAPAN CHATTOPADHYAY
AFFILIATION

The college is affiliated with Sidho Kanho Birsha University, Purulia, West-Bengal.
~ EDUCATION/ শিক্ষা ~
Sá vidyá yá vimuktaye ->> The real meaning of education is trilateral development – simultaneous development in the Physical, Mental and Spiritual realms of human existence. This development should enhance the integration of the human personality. By this, dormant human potentialities will be awakened and put to proper use. Educated are those who have learnt much, remembered much and made use of their learning in practical life.
শিক্ষার আসল অর্থ ত্রিপক্ষীয় বিকাশ - মানব অস্তিত্বের শারীরিক, মানসিক এবং আধ্যাত্মিক অঞ্চলে একযোগে বিকাশ। এই বিকাশ মানুষের ব্যক্তিত্বের সংহত বাড়ানো উচিত। এর মাধ্যমে সুপ্ত মানবিক সম্ভাবনা জাগ্রত হবে এবং যথাযথ ব্যবহারে লাগবে। শিক্ষিত তারা যারা ব্যবহারিক জীবনে তাদের শিক্ষাগুলির মাধ্যমে অনেক কিছু শিখেছে, অনেক কিছু স্মরণ করেছে এবং ব্যবহার করেছে।
~COLLEGE NOTICE~
ANANDA MARGA COLLEGE REQUIRES ASSISTANT LECTURER FOR HISTORY. HE/ SHE MUST BE NET/SET QUALIFIED OR P.HD QUALIFIED AS PER UGC NORMS. PLEASE APPLY WITH BIO-DATA – ANANDAMARGACOLLEGE@GMAIL.COM

1. CLASS- XI & XII EXAM STARTED FROM 14th MARCH,2023.
2. SEMESTER-6 &4 CLASS STARTED FROM FEBRUARY.
Our Campus
The Ananda Marga College was founded by Shrii PRABHAT RANJAN SARKAR, lovingly called as Shrii Shrii Anandamurtiji. The Ananda Marga College is part of the Ananda Marga Gurukula – a network of educational institutions across the world based on the ideal - Sá vidyá yá vimuktaye [That is knowledge which leads to complete liberation]. The college has 33 acres of land and of this; 32,000 sq. feet is built-in area. [Read more...]